Reservoir Evaluation, Petrophysical Analysis, and Internationally Experienced Problem Solvers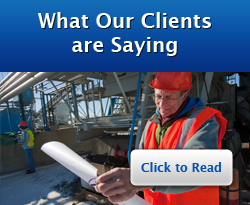 Wallace International provides expert reservoir evaluation and description services to the Petroleum Industry. Our core technologies and services include: well database management, integrated petrophysical analysis and modeling, reserve and resource risk assessment and Industry-related training. Our success is rooted in our people, the use of first class reservoir evaluation tools, and our commitment to quality. We want the opportunity to earn your trust and business.
Please give us a call at 972-386-4581 or use our contact form.
Did you know? Our unconventional reservoir petrophysical evaluation suite has been expanded. Read more here…
Well Data Management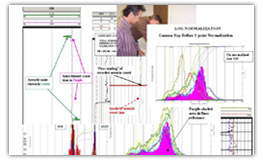 Well database construction and meticulous log data editing services including: depth alignment, splicing, logreconstruction and normalization.
For More Information
Petrophysical Analysis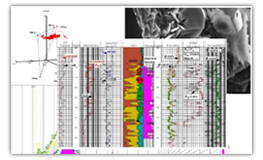 Comprehensive integration of all well data including: core, well-logs, well tests and mudlogs, to minimize error in petrophysical property estimation.
For More Information
Industry Training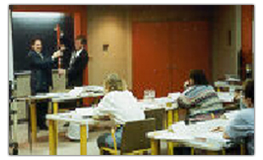 Petroleum industry introductory and advanced training classes (GIS, open-hole log evaluation, production log evaluation and reservoir engineering)
For More Information